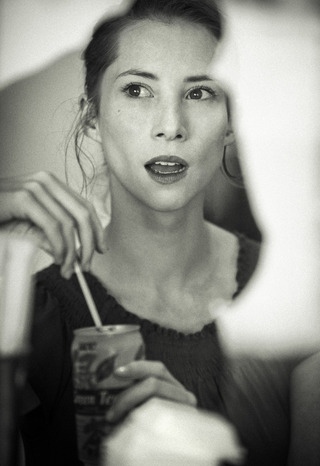 Birthdate: 14-05-1982 Birthplace: Dublin. Nationality: Irish. Education: Dublin Ballet School (1987-1996), Dorothy Stevens School of Dance (1997), Central School of Ballet, London (1998-2001). Teachers: Ella Doran, Dorothy Stevens, Maria Teresa de Real, Michelle Goyens, Antonio Castillo, Carole Gable, Sara Matthews. Experience: Opera Theatre de Metz, France, Saarlandisches Staatstheater, Saarbrucken, Nederlands Dans Theater 2 (2004-2007), Joined Nederlands Dans Theater 1 in August 2007.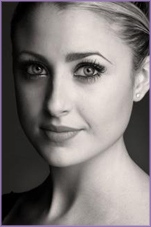 Zoe Ashe-Browne danced with the INYB company for 6 years before joining the English National Ballet school for three years. During her training she won the Stella Mann bursary, the Gordon Edwards Bursary and the Elizabeth Baines-Hewitt award from the ISTD. In her graduate year she performed with the English National Ballet Company in The Sleeping Beauty, Manon and Swan Lake. Upon graduation she joined Ballet Ireland, performing in Cinderella and Lyric suite in her first season and created the title role of Juliet in Morgann Runacre-Temple's Romeo and Juliet in her second season. Zoe now works with the Peter Schaufuss ballet in Denmark. She has so far performed in the productions of Michael I'm Bad, The boys from liverpool, The King and Ashton's Romeo and Juliet where she played Lady Capulet in the London Coliseum this summer along side the Bolshoi ballet's Nathalia Osipova and Ivan Vasiliev. Zoe will be performing in the Brighton Dome this December in The Nutcracker and Romeo and Juliet with the Peter Schaufuss ballet.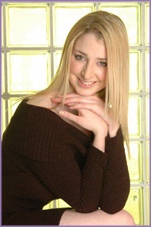 Lindsay Ashe-Browne danced with INYB for 4 years before training in London Studio Centre for 3 years on full scholarship. During this time she received the Joan Denise Moriarty Award from the Irish Arts Council, gained her Advanced 2 RAD exam and in the 3rd year performed with Intoto Dance the 3rd year contemporary company. Lindsay danced with Cork City Ballet, Chrysalis Dance and in the Dublin Dance Festival as a professional dancer before training as a teacher with the Royal Academy of Dance. Here she was awarded the Licentiate qualification, one of the highest awarded. She is now the director of The Dance Institute in Ireland and teaches for many schools around London.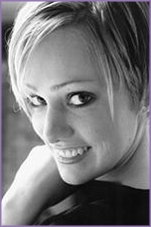 Karen Williams attended Elmhurst School in Surrey from the age of 16 and was professionally trained in classical ballet and contemporary dance. She then went on to have a successful musical theatre career. Some credits include; Dirty Dancing, Aldwych Theatre London (Penny, Vivian and Mrs. Shumacher), Chitty Chitty Bang Bang, UK Tour, Disney's Beauty and the Beast, UK Tour, Hello Dolly! Theatre Royal, Lincoln, Cats, German and Swiss Tour, (Victoria-White Cat), New English Contemporary Ballet (Soloist),Cats, UK Tour (Cassandra, Victoria and Tantomile). She has now returned to Dublin and has opened her own dance school Leotards and Monologues in Rathfarnham. She also teaches at Debbie Allen School of Dance and Atomic Stage School.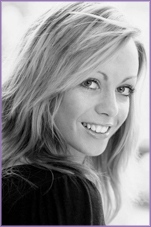 Training: Born in Dublin, Rachel Ensor started her training at the Debbie Allen School of Dance and was also a member of the Irish National Youth Ballet. Whilst there she performed as a soloist in Cork City Ballet's Le Corsaire. At the age of 16, Rachel went on to study full time at the Bird College Conservatoire of Performing Arts.
Theatre: Since graduating, Rachel has played the role of Swing, Understudy/Alternate Baby and Understudy Mrs Schumacher in Dirty Dancing (Aldwych Theatre), Victoria the White Cat in Cats (UK & European tour), Ballet ensemble in Phantom of the Opera (Her Majesty's Theatre) and has also performed with Applause Productions in Cardiff and Davidance in Resolutions.
Other credits: Rachel has filmed the BBC HD Ident, and performed on The Alan Tictchmarsh Show (ITV), Children in Need (BBC), and for Sports Relief.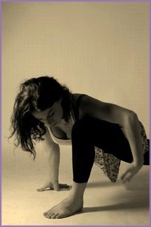 Kathleen Doherty is a contemporary dance artist based in Dublin. She trained at the Northern School of Contemporary Dance in Leeds, and has since worked with various companies across Europe, recently touring with Dance Theatre of Ireland. She choreographs and tours solo work, and has been rehearsal director for many companies including Mork-Dans for the opening show at the Roskilde festival in Denmark. She recently directed the recent sell out fringe show the Paper Dolls.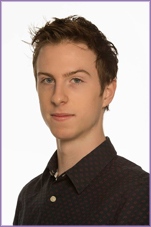 Chris graduated from Central School of Ballet, London, with a BA degree in June 2013. He then went to the Akademie des Tanzes in Mannheim to do a Masters in Dance which includes an apprenticeship with the Badische Staatstheatre Karlsruhe. May 2014, Romeo and Juliet in the round, English National Ballet. November 2014, Swan Lake, Ballet Ireland. Spring tour 2015, Ballet Ireland.
Chris now dances with Ballet Vorpommen, Germany.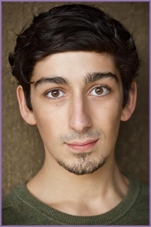 Julian Capolei is a musical theatre graduate from the Royal Conservatoire of Scotland. He began his training at a young age with the Irish National Youth Ballet Company, joining the company as its first ever male member. Julian also studied music and singing as part of his school tuition as a chorister in St. Patrick's Cathedral Dublin. As well as receiving classical voice training he was able to study piano and alto saxophone. Since then he has also taught himself the clarinet and ukulele. In 2013 Julian won The Stage Magazine Scholarship and the Award for Exceptionally Talented Youths allowing him to study abroad. During his time in Scotland Julian enjoyed dancing in music videos for artists such as Belle & Sebastian, Hot Since 82 and Prides as well as performing as a vocalist with the Scottish National Jazz Orchestra. Credits during training include: Bobby/Dance Captain/US Emcee in Cabaret, Prospero in Return to the Forbidden Planet, Tyler in Merrily We Roll Along. Since graduating Julian has signed with Simon & How Associates in London, where he now lives. In November 2016 Julian will be making his professional debut as Sinbad in Sinbad the Sailor at Theatre Royal Stratford East, London.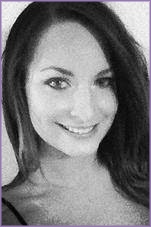 Kate Buckley danced with INYB for four years before completing her teaching qualifications with the Royal Academy of Dance London and Imperial Society of Teachers Of Dance. Kate is a Registered Ballet Teacher with The RAD (Royal Academy Of Dance Ballet London) and Registered ISTD (Imperial Society Of Teachers Of Dance London) in the faculties of Ballet & Modern Theatre having completed the DDI & DDE in both. Kate also teaches ISTD Tap dancing and her own unique hip-hop syllabus.
Kate opened her own thriving School Of Dance situated in Rathfarnham, Knocklyon and Dundrum and frequently works in local primary and secondary schools and libraries through her dance education workshops.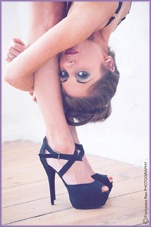 Keeva was born in Dublin, Ireland and began Classical Ballet at the age of 8 at Dublin Ballet School under the Direction of Ella Doran and Linda Higgins later she became a member of the Irish National Youth Ballet Company where she toured internationally. She moved to the UK to pursue her Professional Dance training at Northern Ballet School. Shortly after her Graduation she became interested in Aerial Arts. She pursued her dancing career Internationally and continue to learn Aerial Acrobatics. She debuted her first Aerial Performance onboard Norwegian Cruise Line, later at the FriedrichstadtPalast in Berlin as a member of the Ballet Ensemble and now she performs as a Freelance Artist bringing you Air Candy.
Keeva has performed with for many international Artists and Brands such as Peter Maffay, DJ Bobo, The Overtones, Samsung, Mcfit, David Garrett and as a Company Member for FriedrichstadtPalast just to name a few.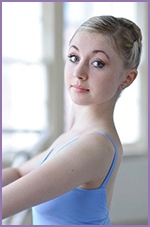 Central School of Ballet, London.
November 2014, Swan Lake, Ballet Ireland.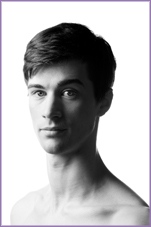 Royal Conservatoire of Scotland, Glasgow.
JSLN Dance Company, Augsburg, Germany. Photo by Andy Ross.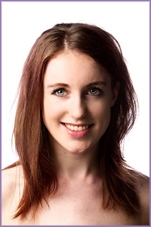 Royal Conservatoire of Scotland, Glasgow.
May 2014, Romeo and Juliet, Scottish Ballet. November 2014, Swan Lake, Ballet Ireland. MA, Laban College. Photo by Andy Ross.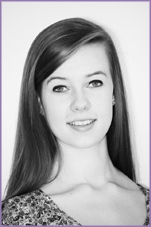 Royal Conservatoire of Scotland, Glasgow.
Graduate programme, Northern Ballet, Leeds. Ballet Ireland Nutcracker tour, Autumn 2016.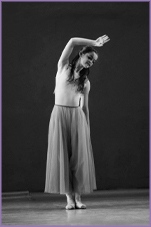 Northern Ballet School, Manchester.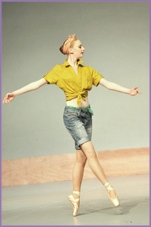 Northern Ballet School, Manchester.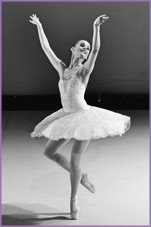 Tring Park School for the Performing Arts.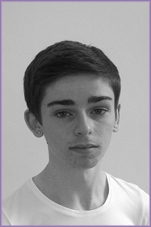 Central School of Ballet, London.
Ballet Ireland Nutcracker tour, Autumn 2016.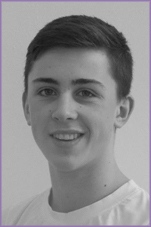 Central School of Ballet, London, UK.
Matthew Bourne's The Red Shoes, Dec 2016.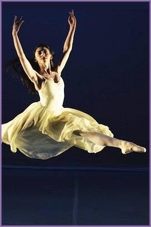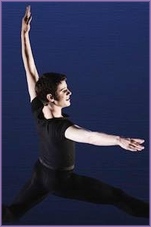 Royal Ballet School, London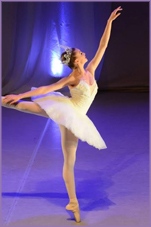 Central School of Ballet, London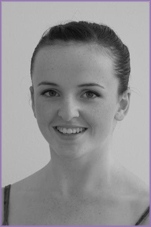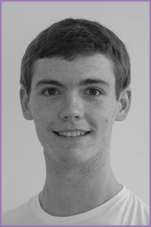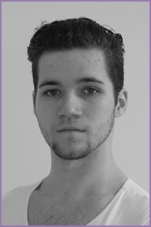 Bird College of Dance, Sidcup, UK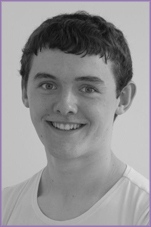 Bird College of Dance, Sidcup, UK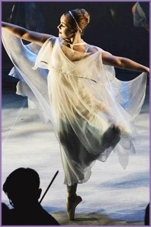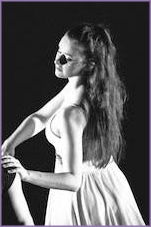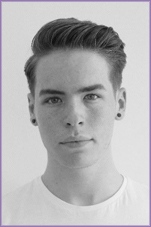 Bird College of Dance, Sidcup, UK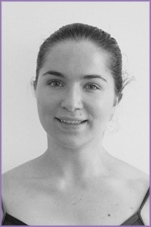 Northern Ballet School, Manchester, UK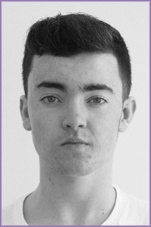 Colins Performing Arts College, Romford, UK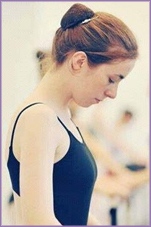 Institute of the Arts, Barcelona, Spain